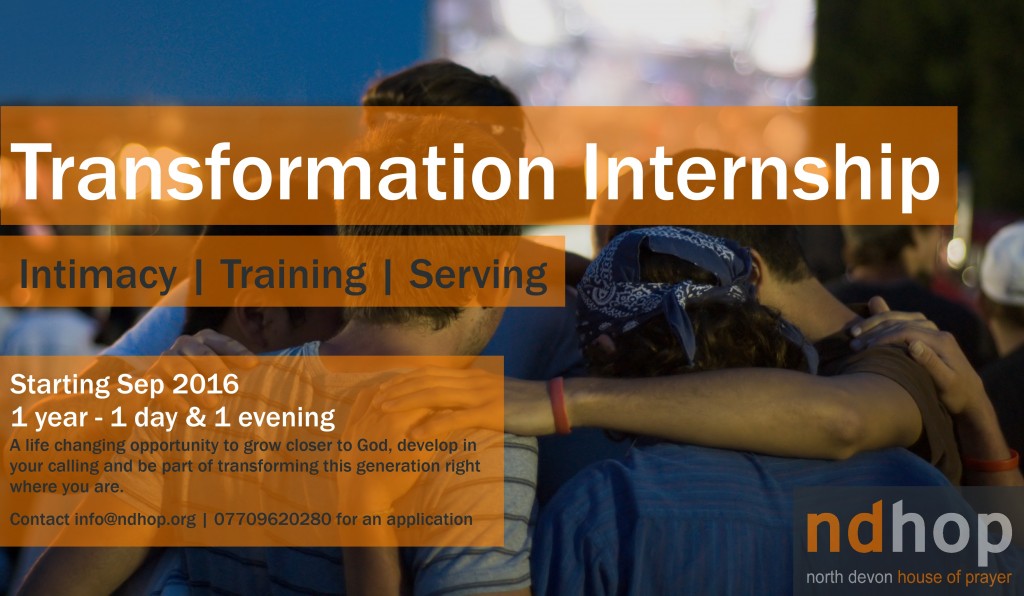 Here at North Devon House of Prayer we are offering an opportunity for the right people to come and focus on prayer, worship, personal transformation and ministry to the Lord. We are currently offering a Part-Time Internship opportunity – The next intake for the 2016 Internship will be September 2016. Applications can be obtained from the office or by emailing a request to info@ndhop.org.
The Part-Time Internship is a minimum of one eight hour day and one evening per week. There is no charge for this internship and the focus will be Intimacy with God and the secondary component will be tailored towards your calling. Some key focuses will be personal holiness, discipleship, leadership development and prayer.
Program may include a short term European mission. Local event outreach,  festival participation and planning.
To find out more please contact info@ndhop.org
Visiting NDHOP – If you are interested in coming to spend sometime in North Devon House of Prayer to seek God in a beautiful part of the UK. Please contact us by email info@ndhop.org and we would love to explore how we can assist you in visiting the North Devon.